Spring Blog 2017
Posted on: 02/05/2017
WG6 BLOG – SPRING 2017
Welcome to the WG6 Spring Blog. We hope you are all refreshed after the recent Easter break and looking forward to the busy term ahead. Lots of things have been happening , namely choosing our new Head Boys and Girls, so let me introduce to you:
JODIE BECK
HEAD GIRL FOR WGSG
BRANDON TURNER
HEAD BOY FOR WGSG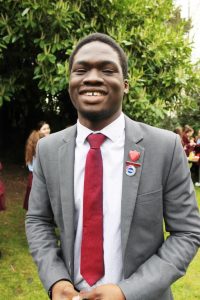 GRACE THOMAS
HEAD GIRL FOR WGSB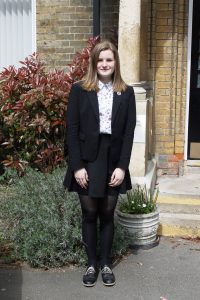 DANIEL ROWSON
HEAD BOY FOR WGSB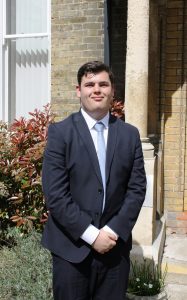 Congratulations to Jodie, Brandon, Grace and Daniel. It was hard fought with some tough competition so well done to the four of you. The rest of our new student leader team as follows:
WG6 LEADERSHIP TEAM – WGSG
| | |
| --- | --- |
| HEAD BOY | BRANDON TURNER |
| HEAD GIRL | JODIE BECK |
| WG6 COUNCIL | HANA SHIRAAZ (LEADING) |
| | EMMANUELLA UWAIFO |
| | EDBERT EMEKA |
| | JESSICA COX |
| HOUSE LEADER 12A (ASH) | ELLIE PERKINS |
| | LILY ANDERSON |
| HOUSE LEADER 12B (BEECH) | LYDIA DUFFIELD |
| | NANA OBENG-SABAH |
| HOUSE LEADER 12C (CHESTNUT) | DAVID SHODUNKE |
| | BHAVISHA KUMAR |
| HOUSE LEADER 12D (HAZEL) | ADE RAHAMAN |
| | LOTTIE JOHNS |
| HOUSE LEADER 12E (OAK) | CHARLOTTE JONES |
| | ALICE PAYNE |
| COMMUNICATIONS | NATASHA DREW (LEADING) |
| | ANTONIA REEVES (LEADING) |
| | AMAN KANG |
| | SOPHIE HENSHER |
| | ALICIA GRISTWOOD |
| | MORGAN FIFIELD |
| | SOPHIE GRIFFIN |
| EVENTS | SHIONA DOOKHIT (LEADING) |
| | ROSA MINANI |
| | EUNICE ATOLAGBE |
| | EMMA PARISH |
| | BENITA ODEYEMI |
WG6 LEADERSHIP TEAM – WGSB
| | |
| --- | --- |
| HEAD BOY | DANIEL ROWSON |
| HEAD GIRL | GRACE THOMAS |
| WG6 COUNCIL | EMILY MORLEY (LEADING) |
| | DANIEL DZIMEGA |
| | EMILY FLEMING |
| | REUBEN Mc QUEEN |
| | EMILY LEDSHAM |
| | SARAH SOLARAN |
| | |
| HOUSE LEADER 12F (BRUNEL) | KATE WOODLEY |
| HOUSE LEADER 12G (DARWIN) | LLOYD ANDERSON |
| HOUSE LEADER 12H (NEWTON) | REUBEN DE COSTA |
| HOUSE LEADER 12I (STEPHENSON) | BARNEY SITWELL |
| HOUSE LEADER 12J (TELFORD) | JAMIE WEAVER |
| | |
| | |
| COMMUNICATIONS | KATIE GRIFFIN (LEADING) |
| | GEORGE STEPHEN (LEADING) |
| | RILEY GRANT |
| | MEGAN OXLEY |
| | SOPHIE RYAN |
| | THAMI ARUNAGIRINATHAN |
| | DANIEL GREEN |
| | |
| EVENTS | AMARACHI NWAGWU (LEADING) |
| | STEFI ADEBIYI |
| | FAITH TURTON |
| | JEMMA HARTNETT |
| | HOPE ABIOLA |
| | |

Well done to all of you, we look forward to all of the WG6 Leadership Team working together in the year ahead.
On one last note, we must say a big thank you to the Leadership team that will be leaving us shortly. Our 2016 head boys and girls, Ryan, Madi, Jake and Abbie have done a sterling job along with all the other members of the team, we will be sorry to see you go.
---
ICELAND TRIP – APRIL 2017
In the Easter holidays some Year 11 and 12 students visited Iceland and had the amazing experience of witnessing the Northern Lights! They also visited the glaciers, the geysers and the blue lagoon. Below are some wonderful pictures including the fantastic Northern Lights.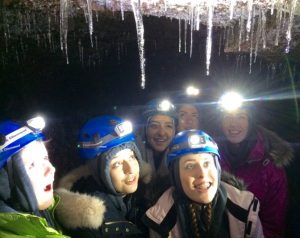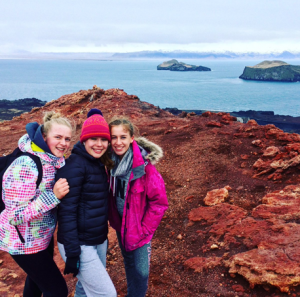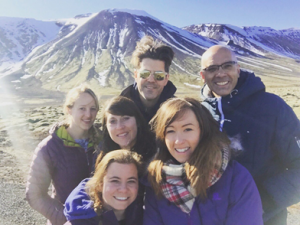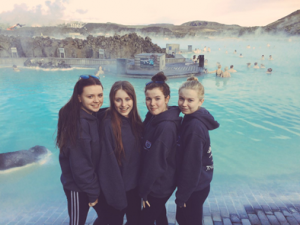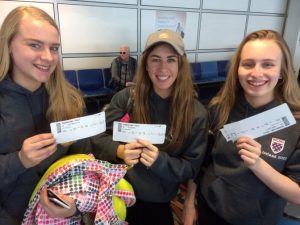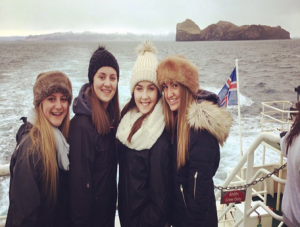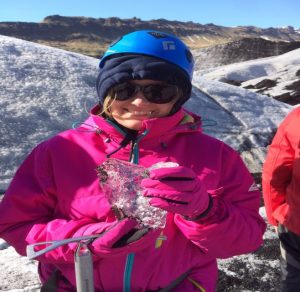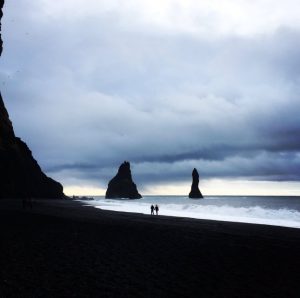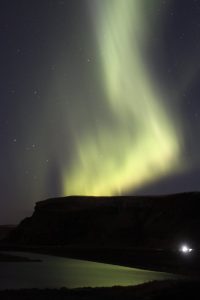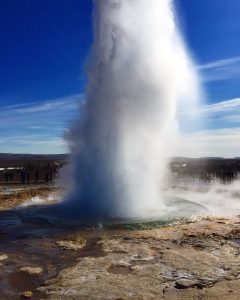 CAMBRIDGE ROADSHOW VISIT
On Thursday 23rd March we were visited by three students to talk about their experience of attending Cambridge University. A number of our Yr 11's as well as some from the boys attended the talk. It was a well-informed talk and at the end the students were given a chance to ask questions of their own. Below is a short paragraph with feedback from Emily, Lucy and Ellis.
"We didn't know what to expect from the morning visit however we found it very informative. The three students from Cambridge all spoke on separate issues and all took it in turns making it more interesting. They injected humour into their speeches which made us feel relaxed. They were very informative and funny. I feel a good point was when they relayed their own personal experiences and opinions. It made me think of what it would be like to go to Cambridge and I could see myself coping with the experiences they encountered. At the end some people put their hands up to ask questions. It would have been helpful if they had a leaflet or some reading material to take away to look at later, but overall I'm glad I went and it has definitely made me think about applying to Cambridge when the time comes"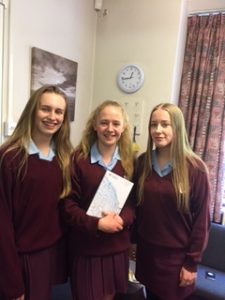 From left to right: Emily Norris, Lucy Fitzgerald (holding a Cambridge prospectus!) and Ellis Smith from 11O
---
PROGRESSION EVENING TALK
On 28th March WG6 hosted a progression evening talk down at the boys' site. This was attended by various colleges, universities and apprenticeship spokespersons including University of Surrey, University of East Anglia, University of Kent and Kent Apprenticeships.
There was a talk on Student Finance, Working Abroad, Careers Advice, the UCAS application process, Course Choices, Higher Degree Apprenticeships and Personal Statements. The evening was a great success with many talks being full to bursting. Below are some pictures of the evening: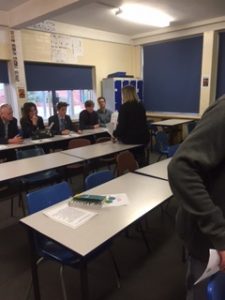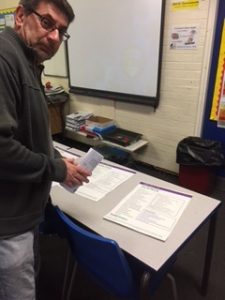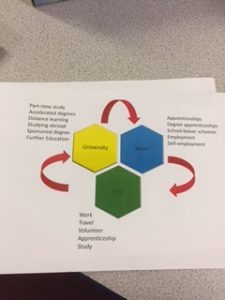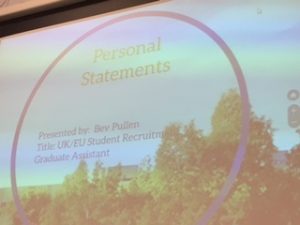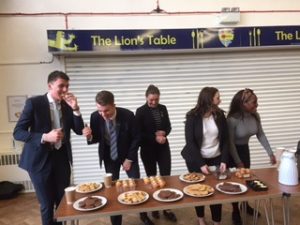 ROBOTICS FAIR
Two of our Year 12 students, Morgan Fifield and Riley Grant visited the Robotics Fair at Middlesex University . Morgan has kindly written an article for the blog regarding the day:
"On the 23rd of February, Riley Grant and Morgan Fifield attended a Physical Computing and Robotics taster course at Middlesex University. The session was to explore the idea of computing "outside of the box". Many people still think of computers as things that have keyboards, mice and screens, where most interaction is through these devices. Recent developments such as the internet of things, wearable devices, technology to help the elderly live independent lives and driverless cars have called into question the adequacy of this model.
Physical computing (and the special case of robotics) deals with the ways in which we can sense the world and make changes in the physical world using computers. The session explored these ideas through examples such as interactive wearable devices and small machines that can move around autonomously.
There were two parts to the day; in the morning we programmed green, 2-wheeled Raspberry pi robots (see photos) using a new type of coding language called Rackets. The Undergraduate students that assisted with the session said that Rackets is used in the first year of the Robotics course so that all students are at the same level of coding knowledge. Both I and Riley found it difficult, as it was very different to the types of codes we had both used previously. However, we managed to get the robot to play tones on the buzzer, drive around and display messages on a small LCD display.
Then in the afternoon, we were shown a multitude of robots; 6-axis industrial robotic arms, Baxter, NAO, Pepper and various others which were spread around the robotics lab. In this part of the session, we were given Arduinos and LEDs to program in pairs, where Riley and I got to work with some of the other students who hadn't worked with Arduinos before, unlike us. Furthermore, discussions were made through this part of the course, about issues faced with robotics, including some funny videos of robots falling over ending the day off!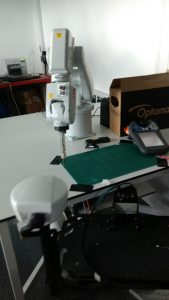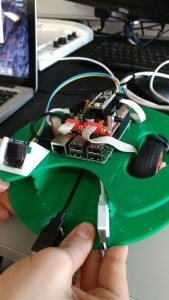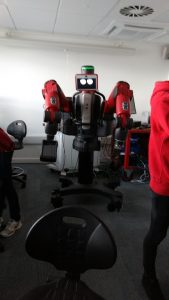 ---
NCS VISIT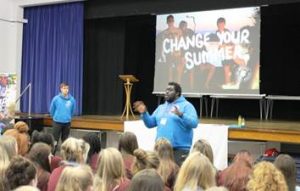 Representatives from The National Citizen Service (NCS) came in to share the 'NCS Experience' with Y11 & WG6 students during assembly. The NCS offers students aged 15 to 17 the opportunity to join their programme of exciting and rewarding activities, the four phases of the programmes are;
Phase 1: A five-day, four-night residential based away from home with fun activities such as canoeing, rock climbing and abseiling. A chance to meet new people and enjoy some adventure, fun and freedom!
Phase 2: A further 5 days and four nights in a uni-style environment where students will develop life skills like confidence, leadership and communication to boost their CV or UCAS personal statement.
Phase 3: ACTION. Working in teams, students will put their new skills into practice by delivering a community project of their choice. Plan, fund raise and make a difference!
Phase 4: GRADUATION. Students will get together to celebrate their achievements. NCS opens up a world of opportunities, giving exclusive access to work placements, volunteering and events.
"Programmes like NCS are a good way to develop confidence and leadership skills to encourage a new generation of business and community leaders."

Sir Richard Branson
Places are available throughout July and August – and cost just £50! For further details and bookings go to their website:
---
OPENING OF NEW BUILDING AT WGSB
In February the new building – "The White Building" – at WGSB was officially opened creating extra learning space for English lessons. A few lower school boys gave a talk and Leah Cadette sang at the event for the attendees. The block will be known as 'The White Building' as a memorial to former Assistant Headteacher, Keith White, who is remembered with great fondness and respect for being the kindest and most approachable man when he worked at the school from 1978 to 2011. We were thrilled to be joined by his widow Janet White.
---
CAREERS FAIR
This took place at WGSB on 3rd March at WGSB. This was a hugely popular event attended by many external companies including Laing O'Rourke with two of our ex-boys who are now employed by Laing O'Rourke, SPIE, Baker & McKenzie, Monster Recruitment, Kent County Council, 11 universities, all the local colleges, the army, navy, police and RAF. Projects Abroad also attended with 3 of our ex students who are employed with PA. Other ex-students were David Rhodi representing Crossrail, Helen Smith from the Civil Service and Yasmin Cook from KPMG.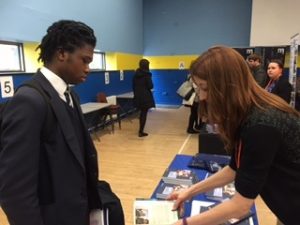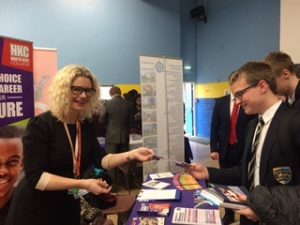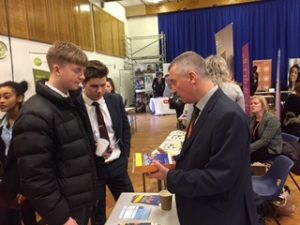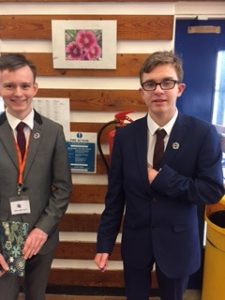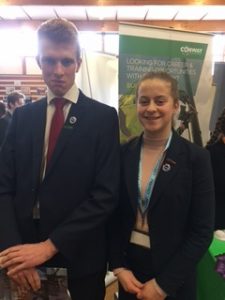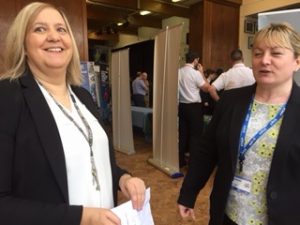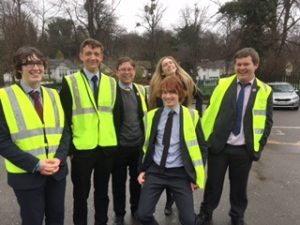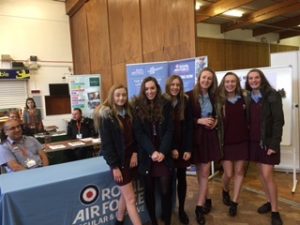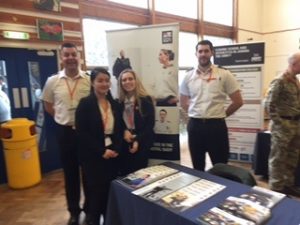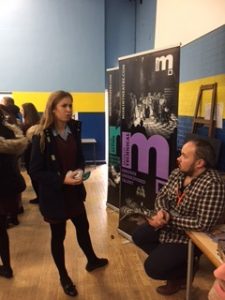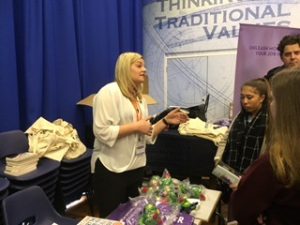 WG6 TALENT
Dartford's Young Gifted is a performing arts showcase event at The Orchard Theatre celebrating the talents of young people from across the Dartford Borough. Their aim is to challenge the sometimes negative representation that young people face in today's society and instead show the potential young people truly possess, allowing them to express themselves through Music, Singing, Dance and Drama. A huge congratulations to the following students who performed in the final on Sunday 5th February, Victoria of 10O, WGSG Gospel Choir, Jemima of 13C, sisters Leah & Mia of Y13 and Ellie of 10C. Some of the entrants have written a little something for the blog to share with you all:
My experience at Orchard Theatre was a great one. As well as meeting other young and talent people I got the chance to perform on stage in front of lots of people showcasing my talent. It was particularly a good learning experience for me as my twin sister, Léah who I usually perform with fell ill just before the show, so I had to quickly respond to this by changing my song and performing it alone! Although this was challenging, I supervised myself with how well I performed considering the circumstances. Overall, Dartford young and gifted was a very well organised, fun, as well as inspiring, exposing all the that the creative youth in the local community have to offer!

Mia
Being surrounded with such a variety of young people, all showcasing their talents – regardless of age, gender etc, was a very refreshing experience. The constant atmosphere of encouragement and positivity from the theatre group, even throughout the audition stages all up to the final show case was great ! The team were all up for providing a platform for me to present my spoken word pieces, and pushed me to even explore and add new areas that would give my performance an extra 'umph' ! The showcase was nerve racking to say the least, but all of the staff and performers were so warm and friendly , it made everything so much more enjoyable.

Jemima
This day was a real test of strength for us as a choir. Tempers easily ran high, and patience was running short- as expected , when trying to conduct a choir in a stuffy room. But regardless of this , the efforts and overall decorum of the whole DYG team cannot go unmentioned. Their understanding, patience and positive vibes made it so much more comfortable to perform – and even if we did mess up, to just get up and continue to carry on. With rushed song changes and moments of tone deafness, the showcase was definitely a memorable and fulfilling day for all us – as individuals and as a choir.

Jennifer , Jemima, Gospel Choir
Well done to all the girls that performed.
---
If you have any photos, videos or blogs that you would like to contribute to the WG6 community, please share them with us by emailing to sahalstead@wgsg.co.uk